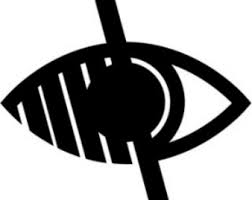 PE
PE
We pride ourselves in giving children the opportunity to participate in as many sporting events and festivals as we can at St Peter's of Elwick. Have a look below at some of our achievements and pictures of us participating in lots of different sporting events.
PE Vision Statement
Sports Coach
We are very lucky in school to have a new sports coach, Mr Gibson. We used some of our Sports Premium fund in order to extend our PE provision. Mr Gibson works closely with the teachers to support in lessons and takes our children to sporting events and festivals. He also helps run afterschool clubs so that we can have a wider range of after school sports in school.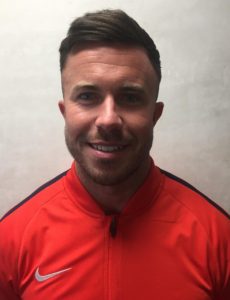 SSOC Crew
We have a School Sports Organising Crew (SSOC) that work with our Sports Coach to organize and deliver games to the Y3/4 and Y5/6 classes. The children choose the games they want to lead at the start of the week and then deliver them with the support of Mr Gibson. This helps our children towards achieving their 30 minutes of exercise a day.
After School Clubs
We have a range of after school sports clubs that are available to our pupils including; netball, football and karate. More information can be found on our After School Clubs page.
Sporting Clubs outside of school
Cricket
Netball
Rising Stars Netball
Oakesway
We have also had taster sessions from…
Durham cricket
All stars cricket
Rugby – Newcastle Falcons
Hartlepool United Football Club
Rising Stars Netball
Competitions

SportsHall Athletics – Y5/6
We won pupil of the day for teamwork and commitment to trying in all activities.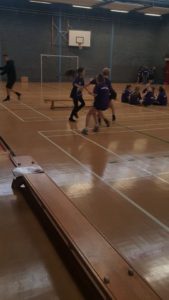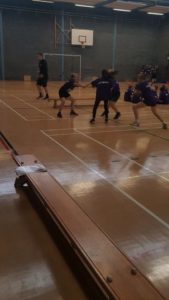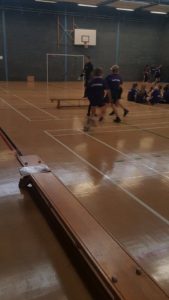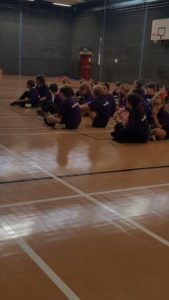 Athletics Cluster
Children from Hart and Elwick had a fantastic morning at the cluster athletics event last week, they showed excellent team work and had some fantastic results in their events.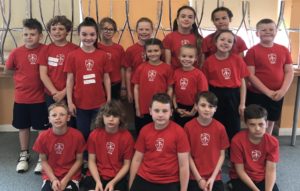 Athletics Town Final – 15.06.18
Children across the Federation travelled to Manor Community Academy to represent their cluster (High Tunstall) at the Athletics Town Final. All displayed fantastic effort and teamwork we had some great results, new personal bests and a brilliant time! Extra special good luck goes to the three students who will be representing Hartlepool at the Tees Valley Athletics Championships!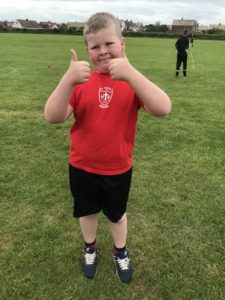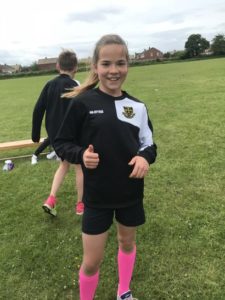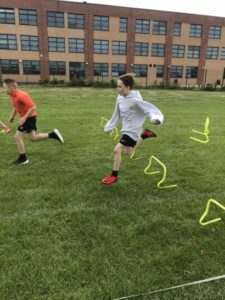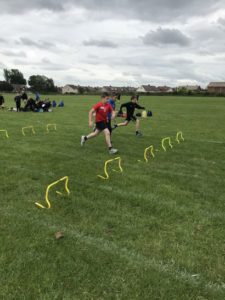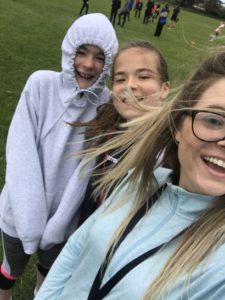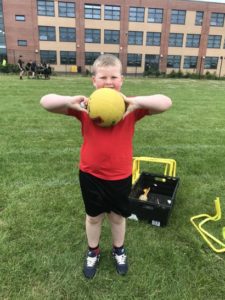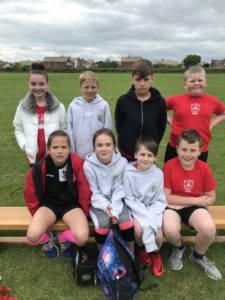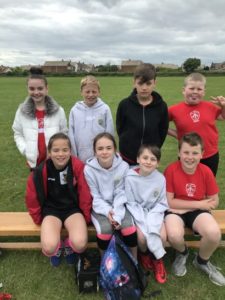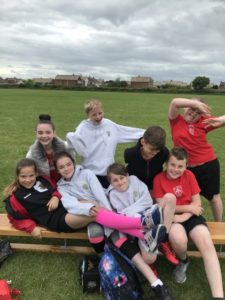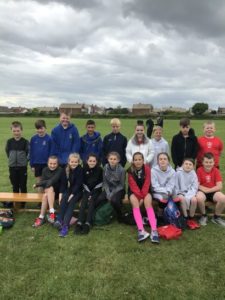 Tees Valley Athletics Championships
Fantastic effort from our three brilliant students who travelled to Middlesborough Sports Village yesterday to take part in the Tees Valley Athletics Championships. They represented Team Hartlepool fantastically and as a school we are very proud of this achievement. Amazing results, including 6th place in the year 6 girls 600m, 7th place in year 6 boys long jump and 8th place in year 6 boys howler throw.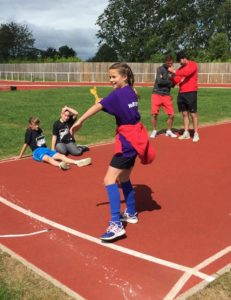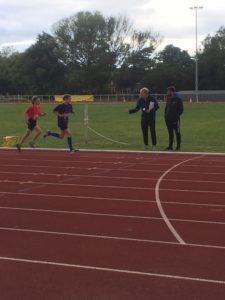 Tag Rugby – Y5/6
Lily won player of the tournament!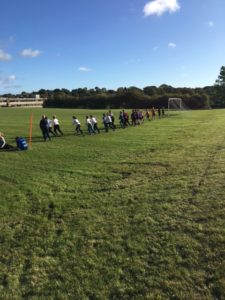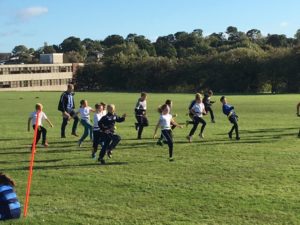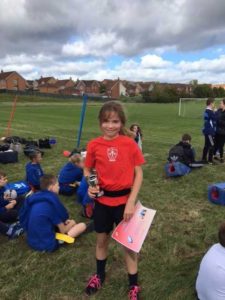 Mixed (boys and girls) Football League Y5/6
Y5/6 came second and in top division.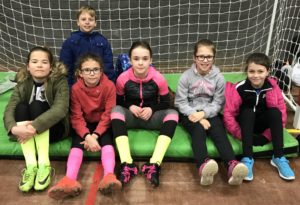 Girls Football Team
Our Girls Federation Football Team won their league tournament and managed to get through to the cup final rounds. Well done girls! Our Federation Team of Hart & Elwick played in the town cup football competition at the JD sports domes. From the 6 matches we played we won 3, lost 2 and drew 1. Ending the afternoon on 10 points, we finished in 3rd place. Well done girls!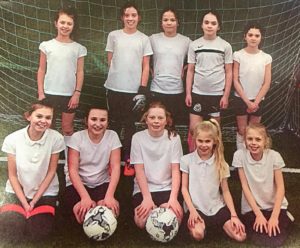 Federation Football
We were promoted this season to league one. Our last tournament on Friday 20th April 2018, at Seaton Domes, were lots of fun and we came 4th in our league. Mrs Jones, Miss Armstrong and Miss Edwards were so proud of us as we worked as a team and tried our very best.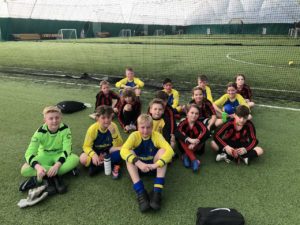 World Cup Football Tournament
Pupils across the Federation went to Brierton Sports Centre for the World Cup football tournament. Well done to everyone for their excellent teamwork!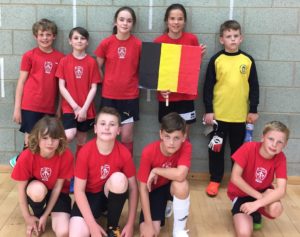 Fun Swimming Gala – Y4/5/6
Our Y3/4 have been swimming during the Spring Term. 79% of our Y4 have already met their front crawl distance for Y6 and 83% of our Y3 have. Our children took part in a fun Swimming Gala at Mill House Leisure Centre. They worked as a team to complete a whole range of fun team games. One child was selected to represent Hartlepool in the Tees Valley Swimming Gala after successfully completing Hartlepool time trails for their age category.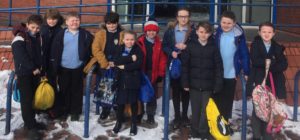 Town Swimming Gala – Y4/5/6
Silver – Boys Breast Stroke
Silver – Girls Breast Stroke
Bronze – Boys Medley Relay
Bronze – Girls Medley Relay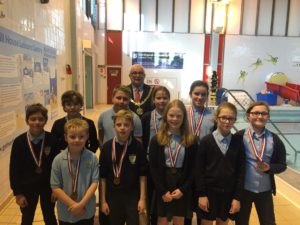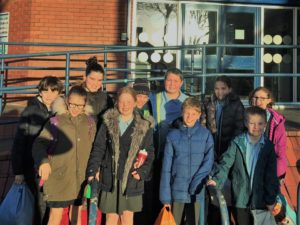 Year 3/4 Swimming
Y3/4 have worked hard this year to improve their swimming skills. They tried their very best to challenge themselves and set personal targets to beat when completing their distance swim.
Cross Country – Y4/5/6
We sent 10 pupils to take part in our cluster competition. Seven children made it to the town finals and three are going on to the regional finals. We are so proud of their achievements!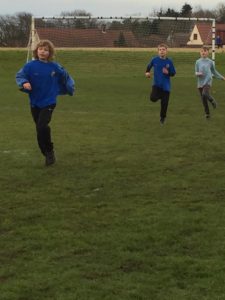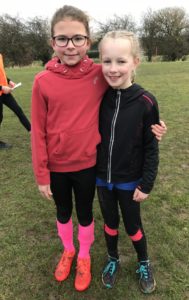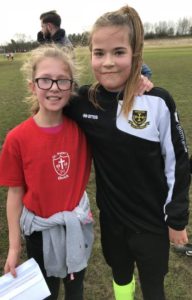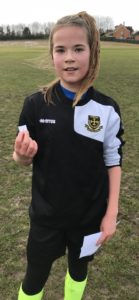 Tees Valley Cross Country Finals
Another group of talented children travelled to Stewart's park to take part in the Tees Valley Cross Country Final. Representing Hartlepool fantastically we had some great results including 7th place year 6 boys and first year 6 girl to cross the line from Hartlepool! Excellent attitude from all students and everyone enjoyed their morning in the sunshine!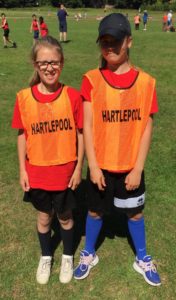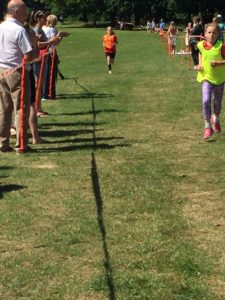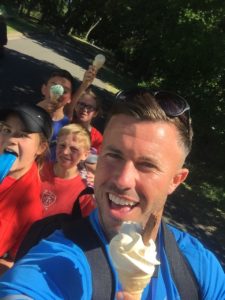 All Stars Cricket
At Elwick, we've had Allstars Cricket in to give us taster sessions on how to play in Y1/2 and Y3/4. We've had lots of fun! The children received wrist bands for working so hard. They've also got flyers for cricket sessions. £40 for eight sessions and they get a cricket bat, ball, sticker book, season ticket for all Durham cricket games, a bag and a t-shirt with their name printed on. The leaflet gives information on how to sign your children up.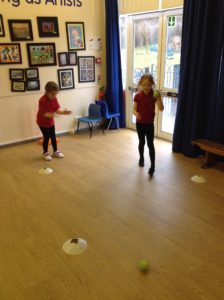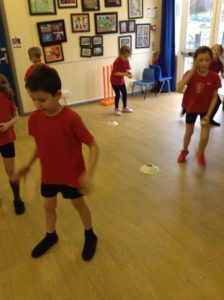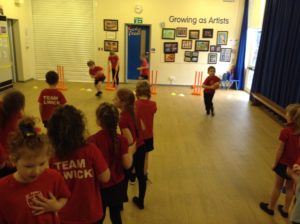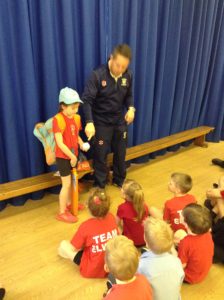 Skipping Competition – Y3/4 class
Y3/4 competed in the Skipping Festival on Thursday 26th April. We were runners up and are through to the town final, which is in four weeks time, and we see the top eight schools in the town compete. We are so proud of our children and how hard they trained for the competition.
Double bounce boy – Gold
Double bounce girl – Bronze
Speed bounce Boy – Gold
Speed bounce girl – Gold
Side swing boy – Silver
Side swing girl – Bronze
Cross over boy – Gold
Pretzel boy – Gold
Pretzel girl – Bronze
Face to face pairs – Bronze
Keep the bot boiling – Silver


Festivals
Sports Day 2018
We has a brilliant end to a sporty week with sports day. The sun was shining for us and all of the children were fantastic. They completed a variety of races including; the egg and spoon race, hurdles, sack race and the relay race. Our winning team was the orange squirrels so a big well done goes to them!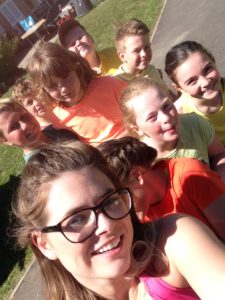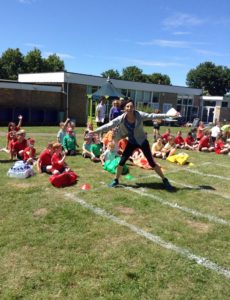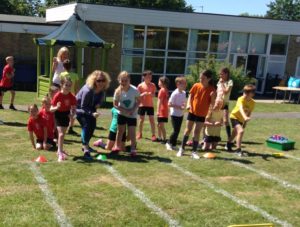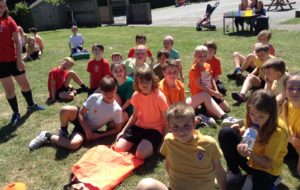 Sports Relief
For Sports Relief at St. Peter's Elwick, our pupils in Year 1/2 have done 1000 steps each and altogether we have done a total of 29000 steps! As a school, we managed to raise a fantastic £89.58, thank you to everyone who donated!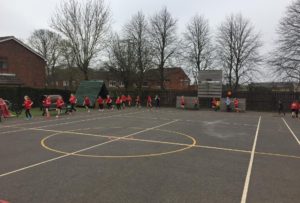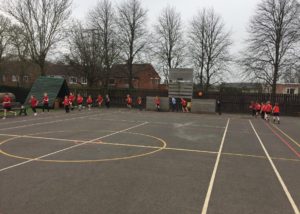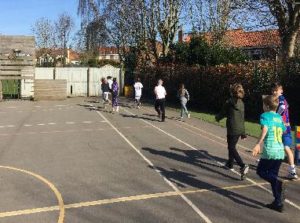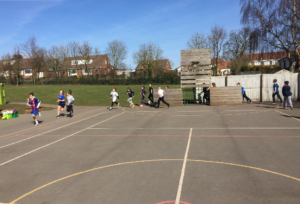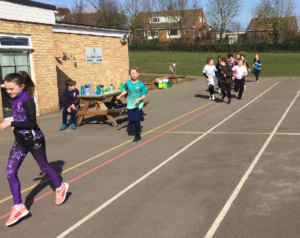 Skipping Festival – Y1/2 class
We worked really hard in PE lessons to develop our skipping skills. When we went to the festival, we came away with lots of certificates and won the below.
Gold – Double bounce boy
Gold – Speed bounce boy
Gold – Run jump out
Silver – Keep the pot boiling
Silver – Side swing boy
Bronze – Hopping boy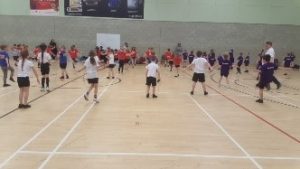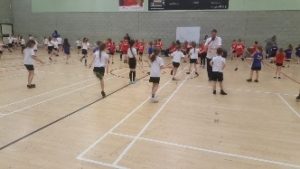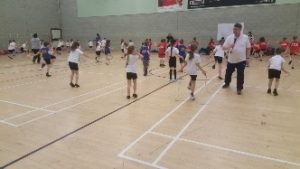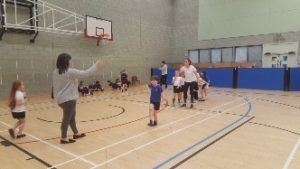 HUFC Sponsored Penalty Shootout
We completed a penalty shootout with Hartlepool United in the Autumn Term. H 'Angus helped us and also tried to save some of the goals! Once all of the sponsorship money was back in school, Hartlepool United came back to celebrate in assembly and give out prizes for all of our hard work. Anyone who managed to score all five goals also got a medal. Well done everyone!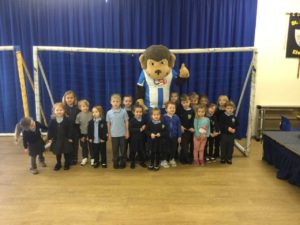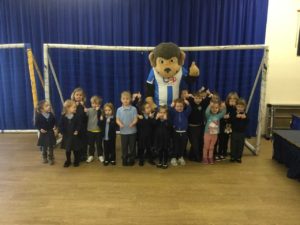 Year 2 Feel Good Games
Year 2 had a brilliant time at the Feel Good Games. They had a dance warm up, a rugby session and a rounders game. The children and teachers loved it! We even took part in other activities such as netball, football and athletics. We are very proud of everyone for participating and being very enthusiastic! Although all pupils worked so hard and we celebrated many children throughout the day for performing well in individual activities, we chose one person in particular to receive the class medal for his consistent effort and good sportsmanship during every event. Well done!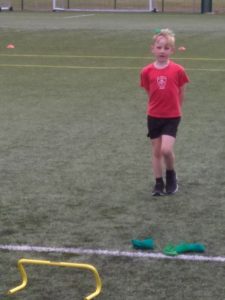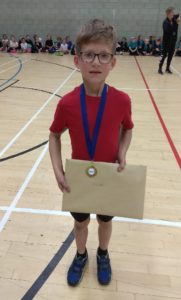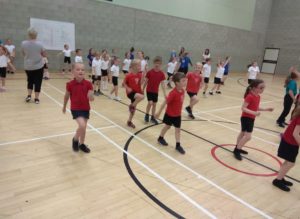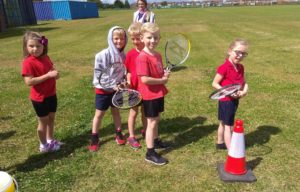 KS2 Feel Good Games
Year 3/4 across the Federation visited the Feel Good Games this morning at Brierton Sports Centre. We have had a salsa and are ready for the rest of the day! We LOVE to dance!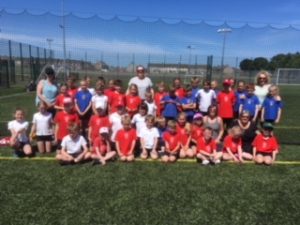 Newcastle Falcons Visitor
Year 3 and 4 have really enjoyed their rugby lesson from Joe, a professional rugby player from Newcastle Falcons.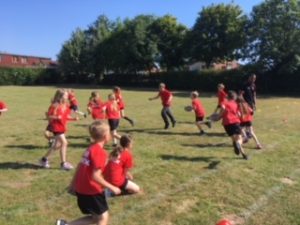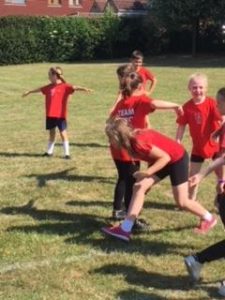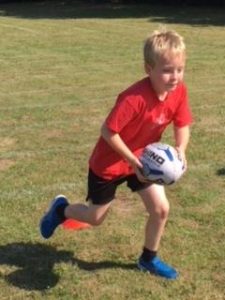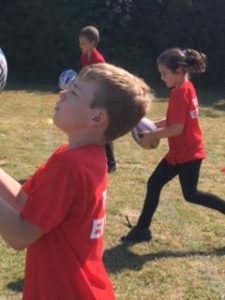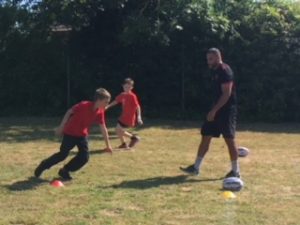 World Cup Football Tournament Lesson
Year 5's have helped Year 1/2 run a 'World Cup Football Tournament' with Mr Gibson and Miss Armstrong. The teams were Brazil, Sweden, Portugal and England. Portugal and Sweden made the final with Portugal winning 2-0 and taking the Elwick trophy. Well done everyone!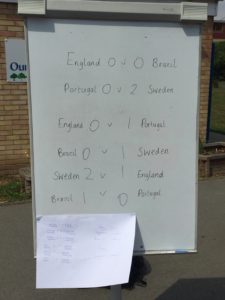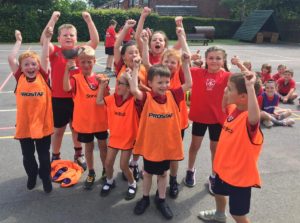 JAPP
We would like to congratulate our new JAPP cohort who will be joining our current JAPP children at Elwick. We look forward to seeing their achievements!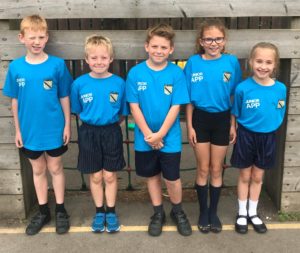 Residentials
Y3/4 Residential to Ford Castle
We have just come back from an amazing adventure at Ford Castle where we experienced a wealth of exciting outdoor and indoor activities. We took part in: archery, zip wire, postman's walk, crate stack, obstacle course, den building, falconry, castle tour, potions class (mixing potions to cure ailments using our knowledge of health properties of foods), knights quest and nightline. Here are a few pictures of our trip. The rest of them can be found on our Y3/4 class page in the gallery sections.
Archie Y3, "I had a brilliant time, we did loads of exciting things and I really enjoyed the zip wire."
Esme Y4, " I loved everything about Ford Castle, especially the postman's walk which meant climbing up a telegraph pole!"
Theo Y4, " My favourite activity was the assault course, it was really good fun."