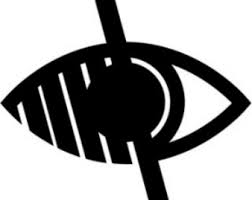 SEND
SEND
At St Peter's Elwick Primary School we are committed to the equal inclusion of all pupils in all areas of school life. We recognise that every pupil is an individual and therefore the needs of all of our pupils are taken into account. We understand that all pupils are entitled to a quality provision which enables them to achieve their full potential. All pupils are provided with intervention and support throughout the school to meet their learning, physical, social and emotional needs.
We believe that children should achieve regardless of their background, race or disability and therefore at St Peter's Elwick Primary School we aim to remove barriers to learning and provide a positive educational experience for all SEND pupils and their families.
If any parents wish to make a complaint around SEND provision, please see our school Complaints Policy
The Executive Head Teacher and Head Teacher are certified to deliver a review of whole School SEND.
Mrs Wilson, Deputy Head Teacher, is currently Acting SENDCO for the school.
Please see school for SEN Impact Statement as some data refers to groups of less than 5 children.
Useful Links
Information, Advice and Support Services Network
Independent Support Services Hartlepool
Equality Impact Statement
We endeavour to ensure that the policies and procedures across the Federation of St Peter's, Elwick and Hart Primary School do not discriminate, directly or indirectly. We do this through regular monitoring and evaluation of our policies and procedures. We assess and consult relevant stakeholders on the likely impact of our policies on the promotion of all aspects of equality, as laid down in the Equality Act (2010). This will include, but not necessarily be limited to: race; gender; sexual orientation; disability; ethnicity; religion; cultural beliefs and pregnancy/maternity. We use an appropriate Equality Impact Assessment to monitor the impact of all our policies and procedures to ensure necessary amendments are made.
For further information please refer to the Equality Policy.
For information on Governors of St Peter's Elwick please see the Governors page.
All SEND information and documentation complies with all statutory links as indicated on the GOV.UK guidance for websites.