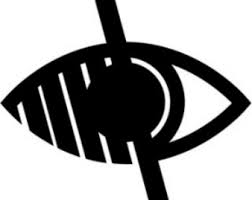 Online Safety
Online Safety
Online safety is an important part of keeping children safe. Extensive security measures are in place, which are monitored both internally and externally, to help safeguard pupils from potential dangers or unsuitable material. Online safety is taught in every year group so that children know and can demonstrate how to stay safe and behave appropriately online.
Digital Leaders are active around school and will report any issues to teaching staff. They led a school competition to design online safety posters and the winning two posters can be found in every area of the school.
We can only be successful in keeping children safe online if we work with parents to ensure the Online Safety message is consistent. It is important that parents speak to their children about how they can keep safe and behave appropriately online. We ensure that we update and support our parents by emailing relevant and up to date information from www.nationalonlinesafety.com.
It's essential to be realistic – banning the internet or technology will not work and it often makes a child less likely to report a problem. Our children are growing up in a technological world and education around safe use is essential.
Our Digital Leaders
Online Safety Guidance Support During the COVID-19 Response
Staying connected to family and friends during this period is important and there are huge benefits to being online in order to stay connected. We have been encouraged to use internet based apps and websites to stay connected with our loved ones, however it is just as important that children are safe from the different risks online too. Having regular conversations about staying safe online and encouraging children to speak to you if they come across something worrying online is important. Here are some resources to support you and your child to stay safe online.
Think-U-Know:
A website which is intended to provide you with support and resources to help you learn about online safety at home with your child. You can find parent help sheets and age appropriate activities to support online safety at home. This is updated fortnightly when new content is added. Everything you need can be found HERE
Internet Matters:
A website similar to Think-U-Know with the same focus of keeping young people safe when using the internet. There is a wealth of advice and also guides on how to set up safety controls on many different devices. Click HERE to access website.
#StaySafeStayHome