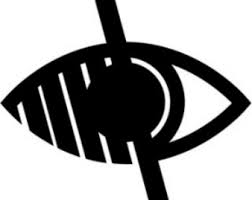 Big Fish Group
St. Peter's Big Fish group leads the spiritual development of themselves and their peers through creativity and self-expression in our school. They propel us in an attitude of prayer and reflection, understanding the importance of Christianity as a relationship rather than a religion. Any member of the school community is welcome to join in the group at any time.
BIGFISH stands for Believers In God, Faith In Serving Him
Reflection Areas
This year Big Fish group have been setting up reflection areas outside for all children, staff and parents to access. They have created a lovely seating area for reflection in the Forest church as well as a Teaspoon Prayer Tree. On the yard there is a Dream and Hope Catcher as well as a pop-up reflection area in the gazebo.

Poppy, Year 6: "We have enjoyed setting up the prayer spaces and watching children use them. Early Years love to sit under the Teaspoon Prayer Tree and talk about why they have tied a ribbon on the tree."
In school Big Fish group are responsible for changing the colours of the cloth depending on the time in the liturgical calendar. We also have a small prayer tree in school where pupils can write on who they would like people in our school to pray for, this is done in Pupil voice.
Young Leaders

Young people have the power to change the world. We're passionate about empowering Young Leaders to transform society and to inspire others to do the same. This is why some of our Big Fish group have been training to become Young Leaders. To enable pupils to:

Elizabeth, Year 5: "Training to be a young leader has made me think about being a better neighbour. My sister and I have been trying to think about how we can help our village. That is why we decided to do a litter pick."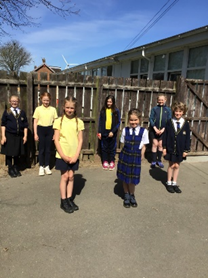 Pupil Voice
Big Fish members lead Pupil Voice collective worship on our school values: Friendship and Trust, Compassion, Thankfulness and Service. This involves looking for relevant Bible stories and prayers.
The Trinity
In our meetings Big Fish group have been learning about the Holy Trinity. We looked at how Christians believe that God is the Father, Son and Holy Spirit. We made a display board of our work so others understand can learn about the Holy Trinity.