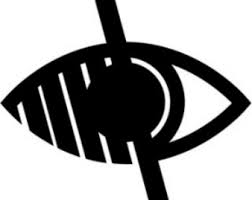 Other Religions
Hindu
We had a very unique day in Class 4 for pupils when Miss Boyd, former TA at Hart Primary and recent volunteer for Pravah ICS, visited to tell them all about her latest adventure. Miss Boyd has just returned from living and working in a rural community in Rajasthan, India, for three months. The focus of the project was to empower local people, working with them to tackle issues such as the lack of a water supply to the village, understanding the importance of education and the lack of opportunities for women and young people to talk safely about their problems.
The children eagerly learnt about life in India, the projects on which Miss Boyd worked, as well as the Hindu religion, cultures and traditions. This involved looking at Hindu beliefs and how their beliefs impact on their daily lives. They looked in detail at how Hindus pray. The pupils also studied the Hindi language and about the colourful clothing and beautiful jewellery they wear. Pupils investigated the Indian money Miss Boyd had brought in- smelling, touching and reading- looking for the differences between that and our own money. The children were so full of questions and intrigued about the diverse way of life in India.
The class then went on to learn about how they could contribute positively to some of the world's biggest issues. This included learning about poverty, inequality and climate change.
When learning about sea pollution one pupil said 'I am disgusted about the amount of plastic in our oceans!' and another stated 'The poor animals that live in the sea cannot help themselves get free from all the litter that we put in there!'.
When talking about inequality, one girl said 'I would never let any boy tell me I couldn't do something, in fact, it would make me want to do it more!'.
The class came up with some simple and effective changes they could make in their own lives to help solve the problems of our planet- both in their own community and overseas. For example, not using plastic straws, recycling, challenging discrimination, donating to a food bank and donating old clothes to charity.
Today each child became a 'Global Change Agent'- equipped with knowledge and ideas about how to help save our planet!