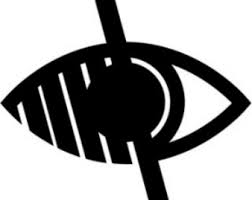 Church School
At St. Peter's we firmly believe that every child is an individual in the eyes of God and our new mission statement, " To give all children the opportunity to be who God created them to be and have a fullness of life." reflects this. Theologically rooted in Genesis 1 verse 26 and John 10:10.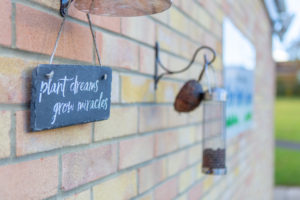 School Prayer
Dear Lord
Bless our school,
That by working together and playing together,
We may learn to serve you,
and to serve other people.
Amen
Christian Aid Global Neighbours Award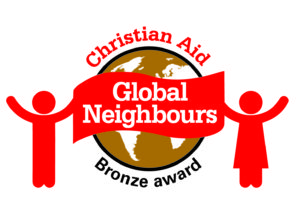 As a school we have been working towards the Global Neighbours Bronze award accreditation and are pleased to say that we have achieved the award from Christian Aid, the very first school in Hartlepool to do so.
A big well done and thank you to all the children involved in the process.
Church Community
Our school, being a church school, has very close links with St. Peter's Church, Elwick and our ex officio Governor, Canon Revd. Janet Burbury. We hold our Christian services here, including Easter, Christingle, Harvest and our very special Leavers' Service. Our children are provided with the spiritual experience of worship, coming together with the community and feeling part of the Church family in our village.
RE in Our School
As a school we follow the Durham Diocese syllabus and Understanding Christianity scheme of work. Please click on the link below if you would like any further information.
Acts of Kindness and Reverse Advent Calendar
We aim to ensure that children think of others, connected to our school value of Service. During Advent as a whole school we contribute to ideas for acts of kindness that we can carry out in school, at home or part of the wider community. One of the children's ideas was to take part in a fundraising event held at a local supermarket which involved giving their own time in order to raise awareness of the needs in our town. As our children are aware of others needs particularly at this time of year, the whole school is taking part in a reverse advent calendar. The idea of the Reverse Advent Calendar is to gather gifts of food for each day in December which is then donated to the local Foodbank.
Harvest 2018
We celebrate Harvest every year and share our produce between people in our village who would benefit from our produce and the local Foodbank. Children in our school take part in delivering the food parcels. We are lucky enough to hold our Harvest festival in St. Peter's Church and all of our children perform and participate in the interactive service and our families attend the service with us.
Confirmation
We feel the decision to be confirmed into the Christian faith is an extremely important one for our pupils to make with their families. We provide the opportunity for all of our pupils in Year 5 to participate in this part of their journey in their faith, fully supported by our school community. Canon Revd. Janet Burbury comes into school and delivers confirmation classes over a half term, to those pupils who feel ready to make this decision. The pupils then attend the confirmation service in Hartlepool and are provided with a certificate of confirmation from the school.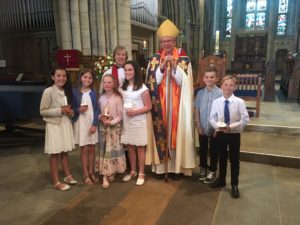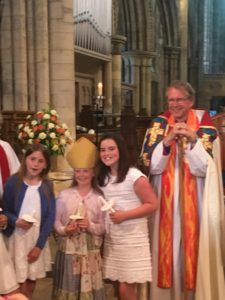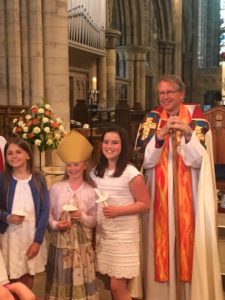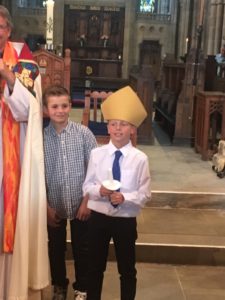 Communion
As a Church school, we attend Church regularly and like to offer our pupils the opportunity to participate in communion when they reach Key Stage 2. Prior to this, our pupils in Early Years and Key Stage 1 are able to come up to receive a blessing in the service. We provide a permission letter to parents to ask them to discuss as a family and make a decision as to whether they would like their child to receive communion in these services. Parents and family members are also welcome to come up to receive communion with our school community. Pupils are provided with a certificate of communion.
Mothering Sunday
We value our Mothers very much in school and our Early Years pupils hold a lovely service each year to celebrate our Mums, Grandmas and all Mother figures which is attended by our Mums and family members. It is always so lovely to hear our children reading poems, singing songs and sharing their art work.