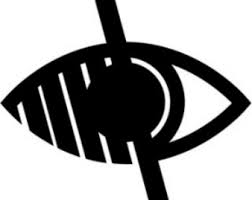 International Learning
Fairtrade Break Time – 14.03.18
We are developing a good understanding of what Fairtrade is. We brought it fairtrade foods so that we could enjoy a Fairtrade Breaktime.
William, "It's important that we pay people a fair amount of money for the things they grow."
Harry, " I loved the fairtrade banana bread."
Oliver, "Children have to go to school, it's important."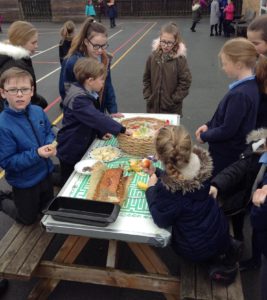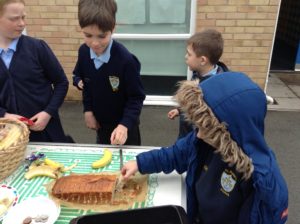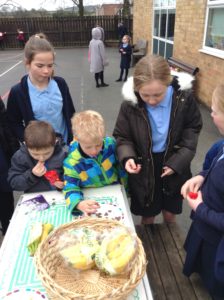 Commonwealth Event
The Year 5's were excited to be involved in the North East Commonwealth event this April. They took part in a series of workshops to learn about different aspects of life in Commonwealth countries. For example they learnt about Sri Lanka and its beautiful alphabet, they tasted fruits from commonwealth countries and they took part in drumming and Bollywood dancing activities. The children also gave a presentation about a Commonwealth country they had researched. St Peter's delivered a colourful and interesting presentation on the Caribbean island of Dominica.