EYFS
Welcome to Early Years
To give all children the opportunity to be the best they can be and have fullness of life

Message from the class teacher
In Early Years we ensure our children develop a broad range of knowledge and skills that provide the right foundation for good future progress through school and life.
We seek to provide:
Quality and consistency, so that every child makes good progress and no child gets left behind.
A secure foundation through learning and development opportunities which are planned around the needs and interests of each child and are assessed and reviewed regularly.
Partnership working between practitioners and parents.
Equality of opportunity and anti-discriminatory practice, ensuring that every child is included and supported.
Teaching Team
Mrs Wilcox
Miss Leighton
Mrs McAvoy
We believe that all children bring with them deep curiosity and potential, are competent and capable thinkers and learners as well as creative communicators and conversationalists. We believe in a child who has a fundamental right to 'realise and expand their potential'. This is a child who is driven by curiosity and imagination, a capable, strong child who delights in taking responsibility for his or her own learning, a child who listens and is listened to, a child with an enormous need to love and to be loved, a child who is valued.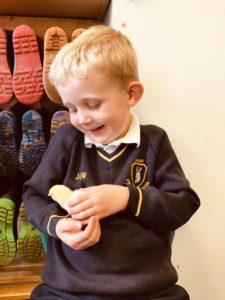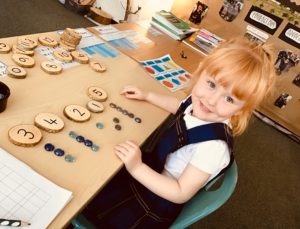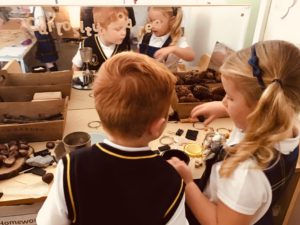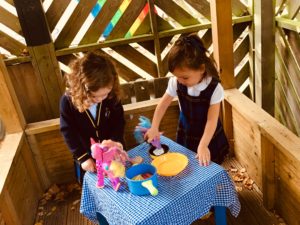 PE Lessons
Our PE lessons are usually on Monday and Thursday afternoons. However, these days may change to accommodate other events.
Homework
Each week, your child will be given the following homework:
One piece of Phonics or Maths (alternate weeks)
A reading book
'Me, My Family, My World' Entries
Frequently Used Links
Additional Websites
English
Purple Mash – Free during the school closure period. Each week, a selection of daily activities is produced on different subjects, including comprehension and grammar.
Ruth Miskin Training – Available from Monday 20th April. Films of well-loved stories read by Nick Cannon, a trained actor, teacher and trainer
Audible Stories – All children's audio books are available for free while schools are closed
AUTHORFY – Access to masterclasses on texts from a range of authors, including videos from the authors and activities linked to novels
Classroom Secrets – Downloadable resource packs which cover a range of subjects, including reading and writing
The Children's Poetry Archive – An archive of spoken poetry recordings. Children can listen to poems read out loud
Maths
Mathematics Mastery – Downloadable guidance and resource packs for parents and pupils
Maths Zone – Maths games to play online
NRICH – A range of activities. Some are interactive and some are to be completed offline. Activities are categorised by age range
CBeebies Help your child with Maths – Videos for numeracy development designed for children ages 0-6. There are fun activities that can be applied to everyday life and play
Topmarks – A range of interactive maths games categorised by age group
White Rose Maths – Presentations and downloadable workbooks which are easy to use for parents. New material is being released each week
PE
Change4life – 10 minute activities based on Disney Films that count towards a child's 60 active minutes a day
Boogie Beebies – Videos that get younger children up and dancing with CBeebies presenters
Wellbeing
Starline – Advice and support for providing learning at home including a hotline available 6 days a week
Early Years Home Learning
03.07.2020
19.06.2020
05.06.2020
Home Learning
Reception Maths Activity Booklet
EYFS Summer Home Learning Letter
EYFS Spring 2 Are Carrots Orange Homework Grid
EYFS Spring 2 Letter Formation Rhymes
EYFS Spring 2 Digit Formation Rhymes
National Oak Academy Timetables
Please find your Oak National Academy learning timetables below.
You can access your lessons HERE
Any questions or queries please contact your child's class teacher through info@hartewlickfederation.org.uk
EYFS Oak National Academy Week 1
EYFS Oak National Academy Week 2
EYFS Oak National Academy Week 3
EYFS Oak National Academy Week 4