EYFS
Early Years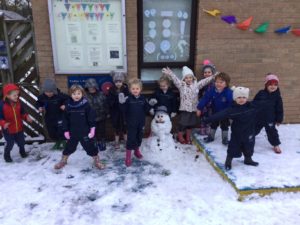 Welcome to Early Years. The children in Early Years are taught by class teacher, Miss Leighton and teaching assistants Miss Melrose and Mrs McAvoy. We also have Miss Wood our HLTA who comes and supports the children in our class too. We have lots of fun in Early Years. The children are challenged with exciting and independent learning inside and outside in our EYFS Garden.
Our Early Years Pedagogy
Early Years is where you and your child will join our Hart family.
We believe strongly in a child with unlimited potential who is eager to interact with and contribute to the world. We believe in a child who has a fundamental right to 'realise and expand their potential'. This is a child who is driven by curiosity and imagination, a capable, strong child who delights in taking responsibility for his or her own learning, a child who listens and is listened to, a child with an enormous need to love and to be loved, a child who is valued.
Here we believe that every child brings with them deep curiosity and potential and this innate curiosity drives their interest to understand their world and their place within it. Throughout our Early Years we observe our children, listen to their questions and their stories, find what interests them and provide them with opportunities to explore these interests further. We balance opportunities of adult led learning, group learning, child guided learning and child initiated learning.
You As Parents
You as parents are an essential component of our Hart family. You are an active part of your children's learning experiences and help to ensure the welfare of all the children in the school. All families are members of the Hart Family Team.