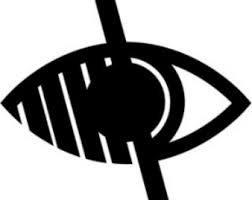 Reading
The Teaching of Reading
The teaching of reading across the Federation focuses on developing 2 competencies: skilled word reading and good comprehension . We use a variety of methods to teach the 2 competencies across the Key Stages and across all curriculum subjects – including Literacy. In Early Years and Lower KS1, we teach systematic, synthetic phonics through daily phonic sessions. To do this, we endeavour to provide multi-sensory approaches that encompass visual , auditory and kinaesthetic activities. In addition to this, every class must receive at least one weekly reading session dedicated to the teaching of a comprehension skill (beyond word reading)and this is supported by frequent 'Reading Flashes' to develop, consolidate and assess a particular skill.
Reading Schemes
Across the Federation ,we use a compilation of the following schemes to aid reading and to ensure that we meet the needs of each individual child:
Floppy Phonics
Letters and Sounds
Oxford Reading Tree books- fiction, non-fiction and traditional tales
Project X
Bug Club paper and 'on line' versions
A variety of 'non scheme' books, comics and newspapers.
Reciprocal Reading Groups
'Out Of Art'
Interventions
Dialogue between all staff relating to the progress of reading is 'on going' and the impact of interventions is measured and evaluated at least half termly and adapted accordingly. It is important to note that interventions are to support those needing a little extra support but also to stretch the more able.
Interventions Linked To Word Reading
Personalised Phonics Interventions
Precision Teach
Bug Buddies
Daily Readers
Word Blaze
Speech and Language Link
Interventions Linked to Comprehension
Bug Buddies
Reading for Thinking
More Able visits to a local secondary school to receive 'high order reading skills' intervention.
Daily readers
Enjoyment
We believe that in order for the above to be successful, we must nurture and support a love of reading . In order to do this, we endeavour to provide a range of activities to enthuse and engage pupils:
Excellent links with Hartlepool Library service.
Author of The Half Term
Many author visits and signings.
Library Bus
Read, Write, Review
'On line' Bug Club
Performance Poetry
Reading Outdoors
Reading Picnic
Bedtime Stories Event
The Travelling Book Company
Regular reading CPD for teachers.
School librarians.
Evaluation
The Junior Leadership team support the Leadership team to evaluate reading and opportunities for reading.