PE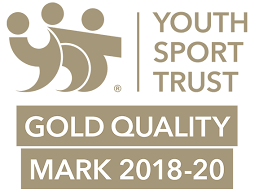 PE
We pride ourselves in giving children the opportunity to participate in as many sporting events and festivals as we can at Hart Community Primary School. Have a look below at some of our achievements and pictures of us participating in lots of different sporting events.
Youth Sports Trust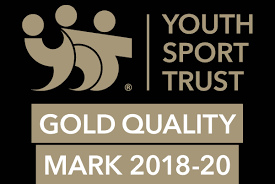 The Federation has been externally assessed by a Youth Sports Trust Development Manager and deemed to be Gold Standard. The PE lead and Sports Coach met with the assessor at Hart Primary. Through an interview they were able to demonstrate the schools' achievements along with the assessor meeting and having a tour of the school and PE achievements by the SSOC crew. This means that the school has obtained the highest level possible for the award and this is valid for two years 2018 - 2020.
What is the Award?
The Youth Sport Trust Quality Mark is online self-review tool which provides schools with a nationally recognised badge of excellence for PE and school sport. The tool supports schools to audit their PE provision and identify priorities for their development plan.
The tool has been aligned to Ofsted guidance supporting the PE and Sport Premium and comprises a series of statements, where you can select your level of provision in these areas:
· Overall vision for PE, physical activity and school sport
· Quality of PE
· Quality of school sport
· Quality of physical activity
· Use of PE, physical activity and sport as a catalyst for wider learning.
Even though the award is a self-review tool, both schools were then inspected by a Youth Sports Trust Development Manager. It gave the school the chance to show all of the amazing work our schools do from Nursery to Year 6 and show what a fantastic job we are all doing! We are very proud of the staff, children and parents for their dedication and support of our PE curriculum and in achieving the Gold Youth Sports Trust Quality Mark.
School Games Mark
The School Games Mark is a government led awards scheme launched in 2012 to reward schools for their commitment to the development of competition across their school and into the community. Participating in this process allows schools to evaluate their PE provision and assists them in developing an action plan for future progress. Hart Primary were successful in obtaining Gold status for the third year in a row. This year we can aim for Platinum as we have kept gold successfully for three years.
Sports Coach
We are very lucky in school to have a new sports coach, Mr Gibson. We used some of our Sports Premium fund in order to extend our PE provision. Mr Gibson works closely with the teachers and the PE Lead, Mrs Jones, to support in lessons and takes our children to sporting events and festivals. He also helps run after school clubs so that we can have a wider range of after school sports in school.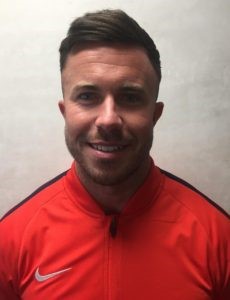 SSOC Crew
We have a School Sports Organising Crew (SSOC) that work with our Sports Coach to organise and deliver games to the Y3/4 and Y5/6 classes. The children choose the games they want to lead at the start of the week and then deliver them with the support of Mr Gibson. This helps our children towards achieving their 60 minutes of exercise a day.
JAPP
We would like to congratulate our new JAPP cohort who will be joining our current JAPP children at Hart . We look forward to seeing their achievements!
Competitions
Girls Town Final Tag Rugby – Y5/6
Y5/6 girls Tag Rugby team had a fantastic afternoon at West Rugby Club taking part in the Town Final. All girls showed excellent determination in some tough games against some brilliant schools. The girls should be very proud to be representing our school and cluster at such a high level.
Girls Tag Rugby Festival – Y5/6
We enjoyed taking part in skill sessions and small games based on tag rugby. It helped us to gain confidence in playing the sport as well as developing our own skills and team work.
Federation Football
We have a Federation Football team with our friends from Elwick. Our last tournament at Seaton Domes, Friday 22nd November 2019, was lots of fun. Mrs Jones and Mr Gibson were very proud of us as we worked as a team and tried our very best.
Cluster Cross Country – Y4/5/6
We sent 10 pupils to take part in our cluster competition. 5 children made it to the town finals and one child is going on to the regional finals. We are so proud of their achievements!
Cross Country Town Final
Well done to our children who took part in the town cross country final, great effort by everyone who took part. Good luck to the children that made it through to represent team Hartlepool at the tees valley final.
What an Achievement!!
Tees Valley Cross Country Finals
Amazing results from the Tees Valley Cross Country Championships. All the children worked extremely hard finishing in the top 50 in their year group races. To be in the top 50 in the Tees Valley in a race of such high standard is phenomenal and we are very proud.
Gymnastics – Y4-6
Hartlepool Gymnastics town competition was great fun. Our KS2 team was successful in creating their own individual floor routines and vault.