Social Action
We are very proud of the social actions our school takes each year and are always very appreciative and overwhelmed by the support shown by families of Hart.
Twinning Toilets
We held a 'blue for the loo' non uniform day, where everyone wore something blue. We raised £120 to support a community project to help build a toilet, have access to clean water and teach hygiene. The School Council voted to twin with two areas in Pakistan where many suffer from waterborne diseases. The certificates are now proudly displayed in all toilets in school. Well done, School Council!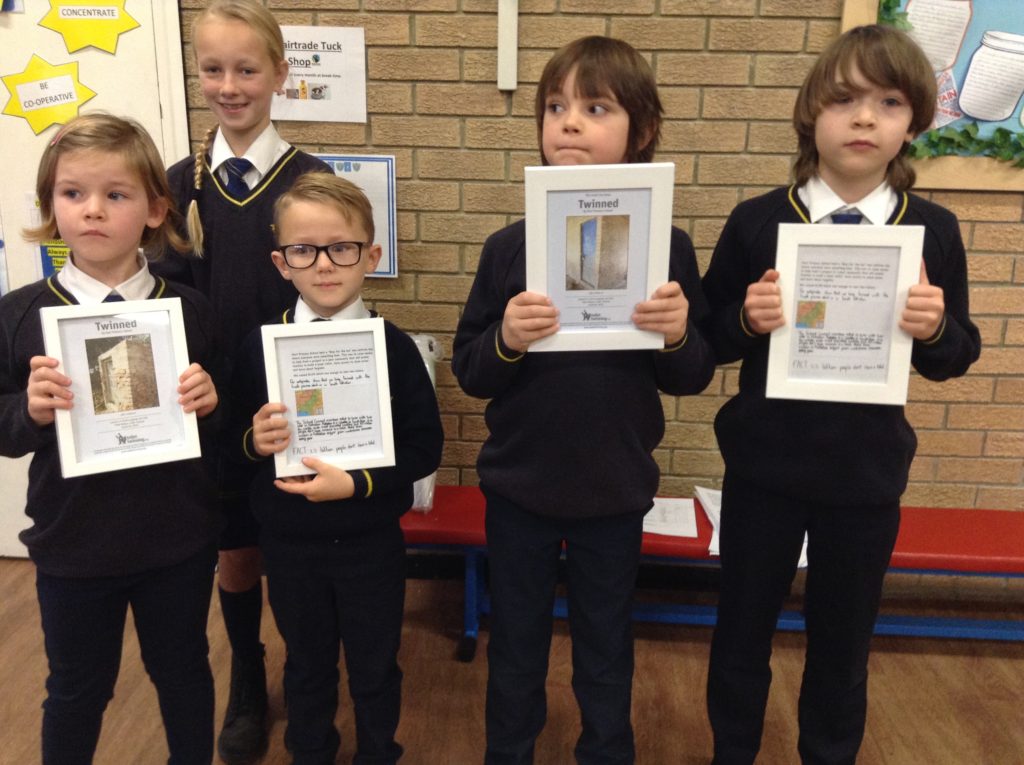 Food Bank
The children from Year 3 and Year 4 visited Hartlepool Food Bank and had the opportunity to see how the food is collected and stored. The children were given the chance to select and bag enough food for three days' emergency food for an adult.
On the lead up to Christmas the school also held a 'reverse advent calendar', which worked on the principle of giving rather than receiving. Those who took part brought in a specific item each day, with donations then going to the food bank and local community. In total the donation was equivalent to 426 meals, which makes a big difference to local people in crisis.
Toys for Town
School welcomed donations of toys for the 'Toys for Town' appeal supporting children and families in Hartlepool. The Year 5 and Year 6 enjoyed wrapping the donations before they were given to underprivileged children in the town. It was heart-warming to hear one of our pupils say 'I can't wait to see their faces!'. It is wonderful to see our children enjoying 'giving to others'.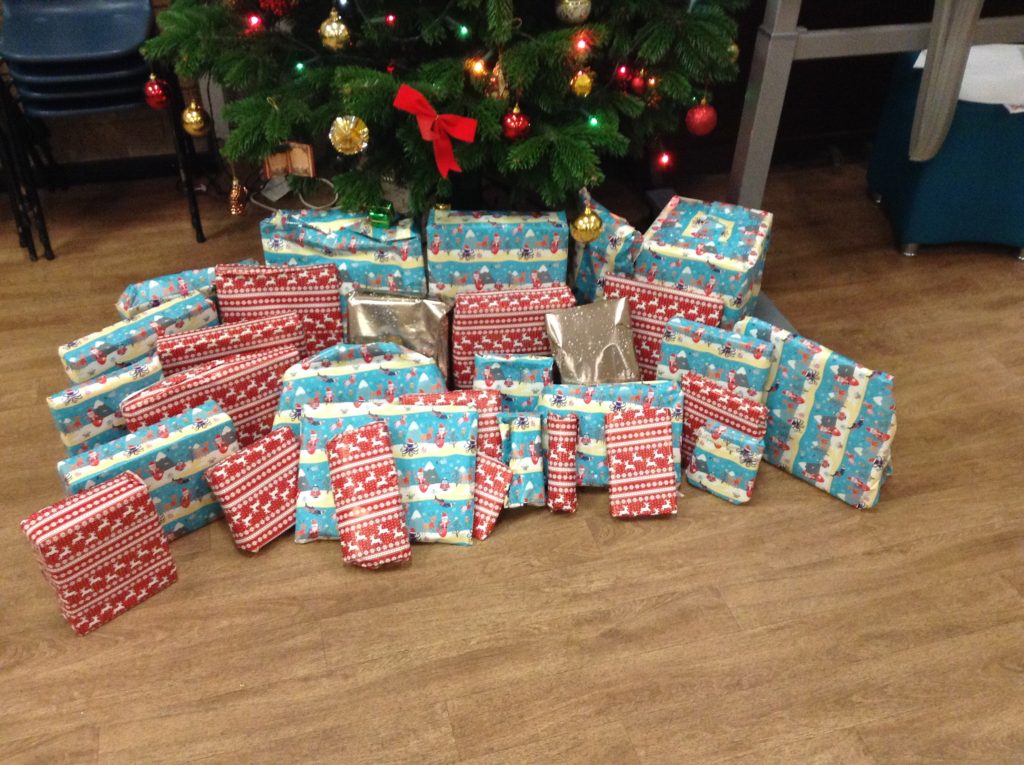 Marvel Day
A Marvel/Comic Characters non-uniform day was held in school, raising £275 for charity. It was heart-warming to see all of the children and staff dressed up and taking part.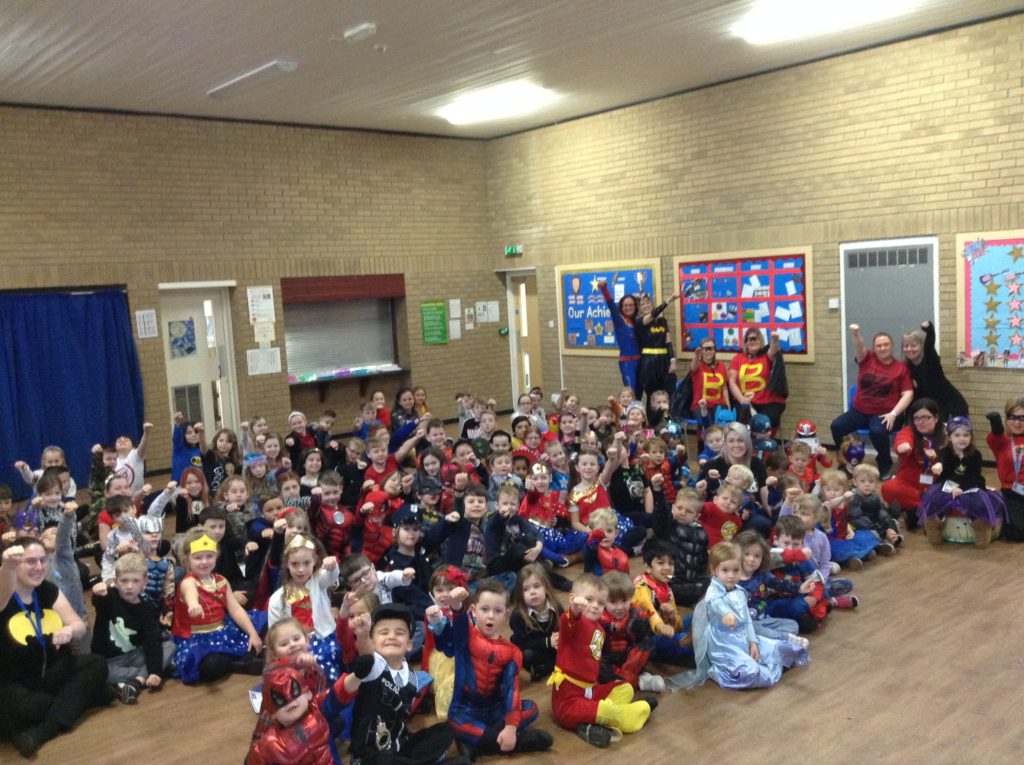 Bright Sparks
Hart Primary raised an amazing £132.50 through the Bright Sparks Challenge! Jessie and Jack presented the proceeds to Janice Forbes from Alice House. Thank you to everyone who took part.