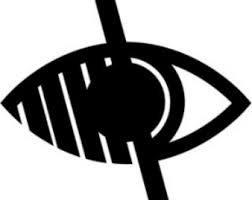 E-Safety
E-Safety
We understand the needs of the pupils in our schools and provide our online safety education accordingly. We have tailored our 'E-Safety progression of skills' to suit the needs of our pupils (see below for our skills progression). We take part in awareness raising events such as 'Internet Safety Day', we hold online safety events for parents (Simon Finch – Digitally Confident) and tailor training to suit the needs of our staff. We teach E-safety through out the curriculum to ensure our children have an excellent understanding of how to stay safe online and the dangers of inappropriate use of mobile technologies and social networking sites. Our children are 'digitally confident' and support each other in staying safe.
While developing technology brings many opportunities, we understand that it also brings risks and potential dangers. For example risks associated with social media- social bullying, which is recognised the same as bullying and we take very seriously. In light of this we strive as a school to keep our children safe with technology while they are in school. Please see our related policies.
We also recognise that children are often more at risk when using technology at home (where we have no control over the technical structures put in place to keep them safe) and so we strive to educate children about the potential risks. We also strive to inform those people who work with our children beyond the school environment (parents, friends and the wider community) to be aware and to assist in this process. We regularly provide guidance for parents e.g. Northern Grid for learning parent workshops in 2016.
If any parents or carers would like further support or advice on online safety, please speak to the class teacher or school office, who will signpost you to the appropriate member of staff to support.
We use CEOP's Thinkuknow resources to support our teaching and learning with E-safety and recommend parents and carers to go onto the CEOP website, where there is a specific page and resources to support parents and carers to further support their children's learning.