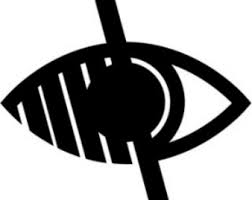 School Values
St. Peter's Elwick is rooted in the Christian tradition. We are committed to nurturing and developing children as rounded, spiritual human beings who understand their role as members of the wider communities: locally nationally and globally.
Children and adults in our school are proud of our values and the values are reflected and celebrated throughout the school day.
Thankfulness
Thankfulness has always been at the centre of the life and worship of God's people. Under the Law of Moses, there were not only sacrifices for forgiveness, there were 'thanks offerings' as well. 'Songs of thankfulness and praise…' are at the heart of Christian worship. Thankfulness is directed towards God who gives and sustains life. Seeing the world as God's creation underpins the way we approach everything in life, seeing it as a gift and not as a right. Thankfulness is important. Luke tells the story of the ten lepers who were healed and is probably challenging his readers to examine themselves when he tells of the amazement of Jesus that only one, a Samaritan, came back to thank him. (Luke 17:11-19). Jesus gave thanks to God (Matthew 11.25) and although the word 'thankfulness' is not common in the Gospels, recognition of his dependence on the Father infuses the whole life of Jesus. Thankfulness is a wholehearted response. It stems from a consciousness of God's gifts and blessings. It is a joyfulness that erupts into praise. Paul frequently encourages us to 'be thankful' (Colossians 3:15), to 'give thanks in all circumstances' (1 Thessalonians 5:18) and says that our lives should 'overflow with thankfulness' (Colossians 2:7). For Christians the greatest of all acts of worship is simply called 'thanksgiving' – eucharistia in Greek – thanksgiving for the death and resurrection of God's Son and the way of forgiveness that is opened up.
Friendship and Trust
Friendship is an undisputed value in our society, with children often spending more time with their friends than with family. It is a key concept in the Christian framework, with Jesus being criticised for being 'the friend of sinners' and eating with those whom society rejected. Sharing a meal with someone is an explicit sign of friendship and the word 'companion' literally means 'one with whom you share bread.' Jesus tells stories of the heavenly banquet to which all are invited. The barriers between people are broken down in a loving community around God and Jesus had stern words to say to those who refused to recognise that all are included in this community of friendship. The Bible has many sayings about friendship: 'A friend loves at all times.' (Proverbs 17:17) Friends are not afraid to tell each other the truth and a friend's loving criticism is worth more than the empty compliments of someone who does not really care for you. 'Wounds from a friend can be trusted, but an enemy multiplies kisses.' (Proverbs 27:6) The writer of Ecclesiastes puts it very simply: 'if one falls down, a friend can lift him up'. (Ecclesiastes 4:10) The friendship of David and Jonathan is very strongly emphasised in the Bible, Abraham is described as the friend of God (James 2:23) and Jesus explicitly calls his disciples not servants but friends (John 15:14 – 15).
Trust, feeling comfortable in each other's company, being able to share joys and sorrows are all features of friendship and these are things of immense value. True friendship enables each person to grow and ensures that the unique individuality of each person is recognised. All this echoes the value placed by God on the preciousness of each person. Hymns like 'What a friend we have in Jesus' point to a relationship that is at the heart of Christian believing. Knowing that God is our friend is to recover something of the acceptance and close companionship that people of all ages need and crave.
Compassion
Compassion' and 'sympathy' have much in common and both are stronger in meaning than simply 'feeling sorry for' someone. The words have their roots in the idea of 'suffering with' someone, putting yourself in someone else's shoes and experiencing what they experience. This leads to a desire to act, to do something. It is not patronizing. It is not about 'doing good' from a position of strength or 'remembering those less fortunate than ourselves'. Compassion requires an act of imagination and humility to share in the lives of others. Notice the qualities that Paul links together. He says 'clothe yourselves with compassion, kindness, humility, gentleness and patience.' (Colossians 3:12) Jesus showed compassion towards the 'harassed and helpless' crowds (Matthew 9.36) and his works of healing were always prompted by compassion for people's suffering. He wept at the death of Lazarus and was moved to act. The father in the parable of the Prodigal Son is not just forgiving. He is described as being filled with compassion. 'But while he was still a long way off, his father saw him and was filled with compassion for him; he ran to his son, threw his arms around him and kissed him.' (Luke 15:20) The father seems to understand everything that his son is feeling and responds by giving him everything he needs: a whole-hearted welcome, acceptance and love. Christians have always had to wrestle with the problem of how a loving God could allow there to be evil and suffering in the world. There is no simple answer to this but we make the first step towards understanding when we grasp the idea that God the Father is not passively observing the suffering of the world from the outside. God fully identified with human suffering in the life and death of Jesus and continues to work to transform the sufferings of the world through the work of the Holy Spirit.
Trust is the very essence of faith; trust in the God who is trustworthy. 'Trust in the Lord' is a central theme in the Psalms. Time and time again, God is the acknowledged as the source of all true security and strength. This is contrasted with trust in chariots, horses, weapons, wealth or princes (Psalm 20:7; 118:8-9). We can easily think of the modern day equivalents. Trust placed in the wrong things is close to idolatry. Trust is essential to human life and lies at the heart of all relationships. Trust entails vulnerability, putting yourself in others' hands. We have to trust experts – pilots, dentists, surgeons. Yet, within our society, there often seems to be mutual distrust between people and those responsible for governing them. Marriage is founded on trust and is a God-given framework in which human trust can be developed. The wording of the Christian marriage vows sends out a strong message in a society where the breakdown of trust is widespread. Trust is central to civilised society, to living together in harmony, so it is to be valued and honoured. With wisdom and discernment, we can relearn to trust. We can begin to rebuild trust in our mistrustful society by being reliable ourselves, by not letting people down. Similarly, when we work with others, if we are willing to let go of control ourselves and trust in the abilities and integrity of others, everyone can be enriched. Jesus, after all, entrusted his ongoing work to his disciples and ultimately to us.
Service
Words relating to 'servant' and 'service' are central in Christian theology. Some of the most important prophecies in Isaiah speak of the coming of the 'Servant of the Lord' and his role as a 'suffering servant.' That is why Jesus said that he 'came not to be served, but to serve, and to give his life as a ransom for many.' Jesus washed the feet of his disciples at the Last Supper. This turned upside down the normal relationship between master and disciple, leader and follower. In many ways, this astonishing action symbolizes the essence of the Incarnation: God stooping to share the human condition. Jesus is very clear about the meaning of his action: 'Now that I, your Lord and Teacher, have washed your feet, you also should wash one another's feet. I have set you an example that you should do as I have done.' The parable of the Good Samaritan shows we should serve those in need whoever they are. Such service is not offered to gain some advantage for ourselves. 'Going the extra mile' involves sacrifice, putting ourselves out for someone else's benefit. Serving God means serving others. It also means that we cannot serve other masters as well – such as money. However, the Christian message is equally clear that service is not all about restrictions. It is precisely in a life of service that we become most truly free.